Meet
Hexagoner
Last Update: December 19th 2014
Hexagoner is a tourist attraction currently involved in a power grab between two opposing corporate sides. Whoever keeps the incriminating documents on the whole company wins.
Hexagoner is an in-development, symmetrical map which rotates 360 degrees every... 12 minutes? Wow, I've got to patch that.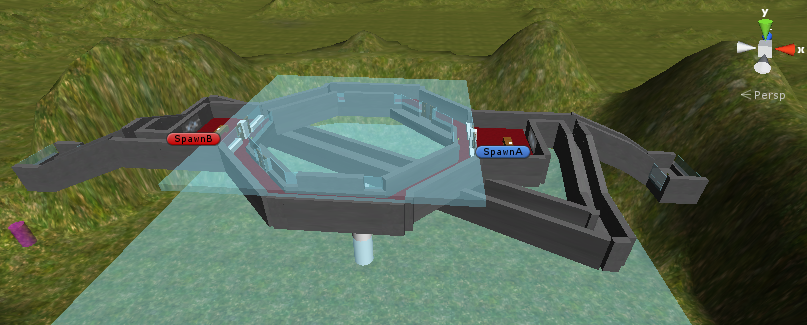 Since the map is rotating the entire time, items will move out of the map eventually. I'm pretty sure this is temporary, but I'm waiting on SuperBoss to patch the Map Maker so that items are spawned as children, which would fix that issue entirely.
Please leave critiques or any relevant media here.